Rural Water Metering Solutions
Unique and significant challenges for rural communities

Revenue, resources, management
Rural communities are unique not just in their lifestyle and their culture, but in their sources of revenue and management of resources. When it comes to metering, many rural towns and villages struggle with the balance between managing a wide variety of metering issues and the advantages and costs of advanced metering infrastructure (AMI) and automated meter reading (AMR) systems.
Metering and Technology Solutions is here to help
Metering and Technology Solutions specializes in only meters and is a distributor, installer and back-up service provider of rural metering systems in Minnesota, Iowa, western Wisconsin, North Dakota, South Dakota and Nebraska.
Our services for electric, water and gas metering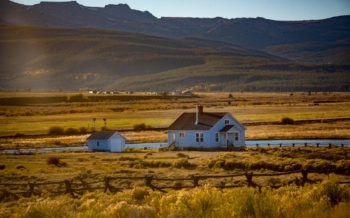 Helping rural communities to upgrade, extend and improve their infrastructure
Address issues such as

routine line breaks
faulty meters
customer problems
dealing with inaccurate water, gas or electric use measurement
water loss problems
We help rural communities to

upgrade meters with new manual or automatic-read meters
improve operational efficiencies
leak detection
control costs
lessen the workload on personnel
increase customer satisfaction for co-op member-owners, commercial customers and consumers
improve cash flow
reduce the costs of capturing billing data and maintaining grid performance
manage voltage, load monitoring and outage issues
build a theft detection program
reduce time in the field for re-reads, disconnects, re-connects and in-and-out reads
track and manage system reliability and power quality
Real-time data and hands-off meter reading
It's costly for utility managers in rural areas to manage commercial and residential meter issues, whether it's simple meter reading or repairs, leak detection, or homeowner technical and billing issues.
Using solutions including AMI and AMR, Metering and Technology Solutions works with rural utilities to:
Streamline data collection
Deliver hands-off detection methodology
Optimize assets including equipment, vehicles and personnel
Implement preventative and predictive maintenance procedures
Prioritizing budgets to the areas of the system that need the most attention
Provide real-time system performance information
Implement methods to replace traditional labor-intensive processes
Meters - and only meters
Metering and Technology Solutions is a distributor of meters for rural communities in the upper Midwest. By limiting our focus to specific products and a clearly defined set of customers we are able to offer better service and technical expertise as compared to others who may offer a wide, unrelated product offering.
Metering and Technology Solutions is your trusted provider of water, gas and electric meters for rural customers in Minnesota, western Wisconsin, Iowa, North Dakota, South Dakota and Nebraska.

Measure success with the firm that focuses on meters - and only meters.